Bakterifree
Bakterifree is a New Generation High level Disinfectant/ Virucidal-Bactericidal-Sporicidal and Fungicidal approved by NATO in USA, and Ministry of Agriculture, Food and Fisheries, UK.
Contents / Concentration
Dodecylamine Sulphamate
Poly(Hexamethylene)
Biguanide Hydrochloride
Octyldecyl Dimethyl ammonium Chloride 4
Nonyl Phenyl-w-Hydroxy- Poly (Oxyethelene) (NP 9)
Ethenol (DN)
EDTA
Sequestrant
Corrosion Inhibitor
Demineralized water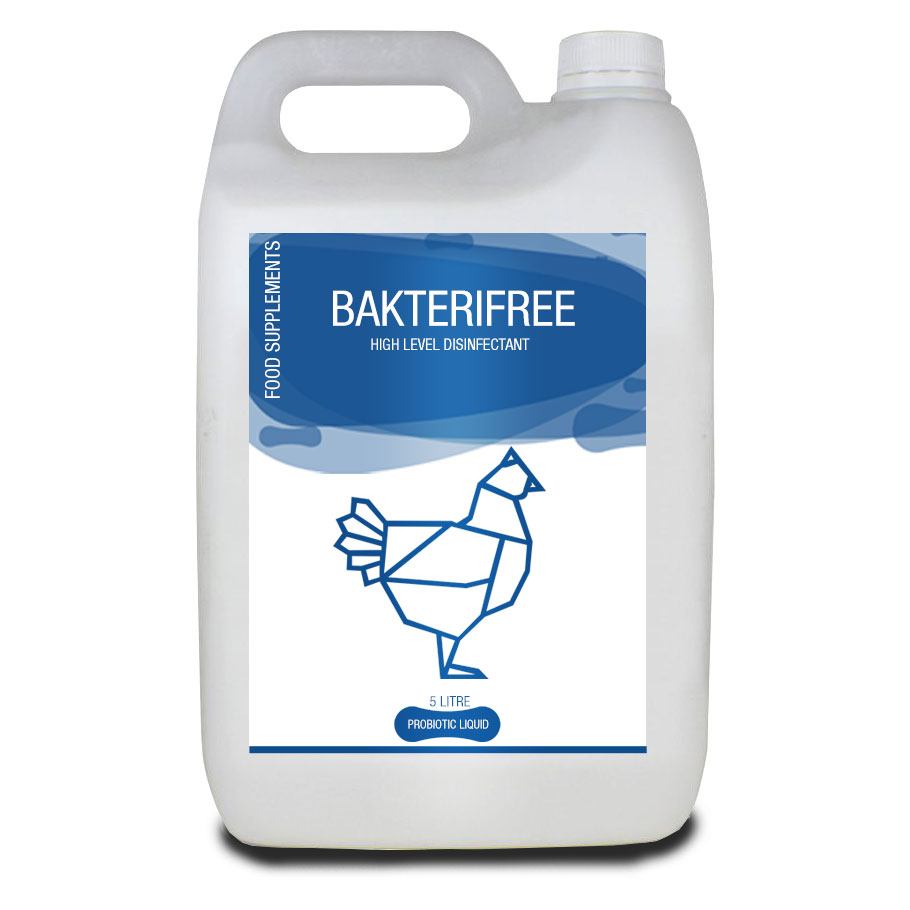 Dosage
For Disinfection : 100 ml/30 ltr water (1:300).

During disease outbreaks : 200 ml/30 ltr of water (1:150).

For equipment's, implements, accessories : 100 ml/5 ltr of water (1:50) dip for 10 minutes or spray. This solution can be repeatedly reused for 14 days.

Hatchery floors, kennels, operation theaters and foaling areas : 100 ml/5 ltr of water (1:50) and swab/spray three times a day.

Egg sanitation : Clean the eggs in a solution of 200 ml /30 ltrs of water (1:150).