GROHFREE
Grohfree is as 100% natural non-medical herbal formulation for use as poultry feed supplement. Yeilding organic chicken of premium quality.
Contents / Concentration
Each 100 gm contains:
Eclipa Alba
Piper Nigum
Withanai Nigrum
Adathoda Versica
Solanum Xanthocarum
Naturom
Fortified with Herbal Base
Zingoberoffcianale
Echiracae
Astrugulus
Thymus Valgaris
Echinacaenpurpunae
Callium Satium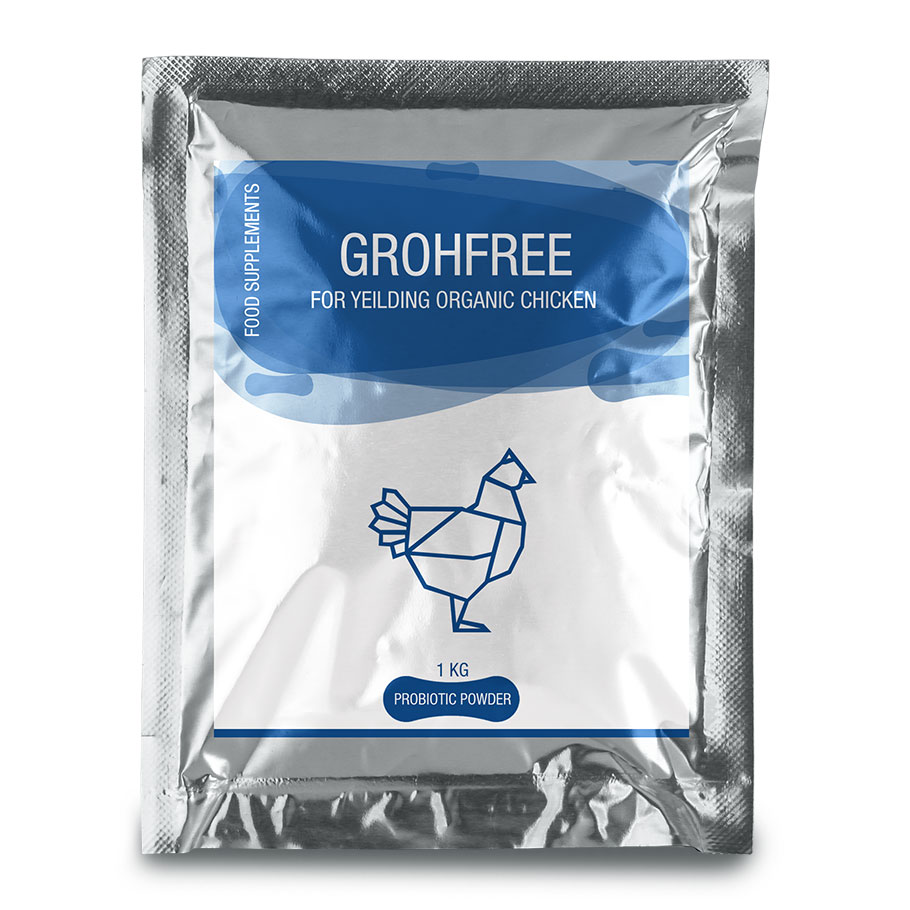 EFFECTS OF GH GROWTH
Fast growth & better body weights.
Better immunity and more survivals.
Controles sub clinical infections.
Economical FCR and more profits.
Higher egg productions and egg quality.
Less need of anti-biotics.
Better fertility and hatchability in breeders.
Provides more and better quality meat with less fat and more proteins.
SPECIAL FEATURES
Purifies blood by elimination of pollunants.
Effectively carries blood to all the tissues.
Stimulates each cell of tissues.
Arrests the growth of pathogenic microbes
Dosage
For Commercial layers & Broilers : Routine Use – 500 Gms/ton of feed daily
For Stress Conditions /Higher Microbial load : 1Kg/ton of feed for 7 days
For Breeders : Routine Use – 500 Gms/ton of feed daily
For Stress Conditions / Microbial load : 1-2 Kg/ton of feed for 7 days