PERFORMER FORTE LIQUID
Performer Forte Liquid is to improve liver and kidney functions, for better digestion,for better weight gain and production, for improved FCR, during production slumps.
Contents / Concentration
Liver Stimulants
Potassium and Sodium Salts
Digestives
Nephrotic Tissue Stimulants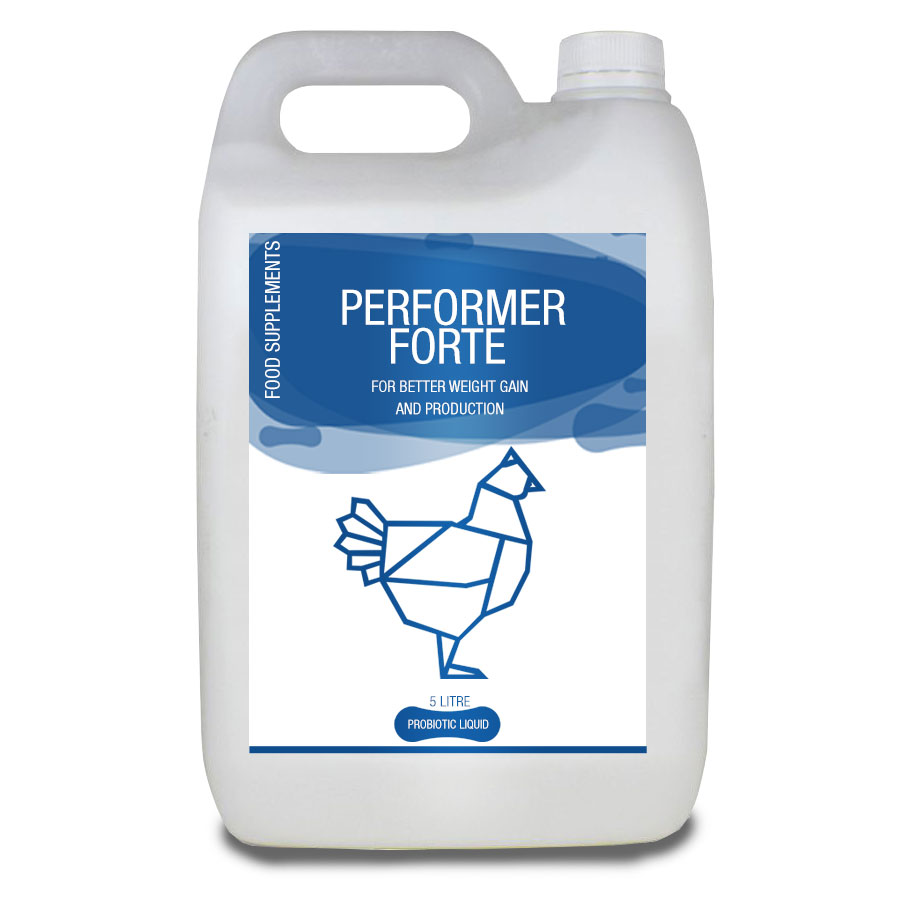 Dosage
Chicks : 10 ml/100 birds
Growers, Broilers and Layers : 15 ml/100 birds
Packaging
200 ml, 500 ml, 1 Ltr. & 5 Ltr.