PROBACT
PROBACT is a better liavability, reduces fat deposition, eliminates bacterial diseases, improves immunity, improves weight gain, improves F.C.R.
Contents / Concentration
Each 150gms contains 36 X 1011 CFU
L.acidophillus
L.casei
L.reutri
L.lactis
L.Salvaricus
L.cellobiosus
L.animalis
Bifidobacterium Bifidus
Entrococcus faecium
Olligosacharides
Fortified with N.M.B.Complex and acidifiers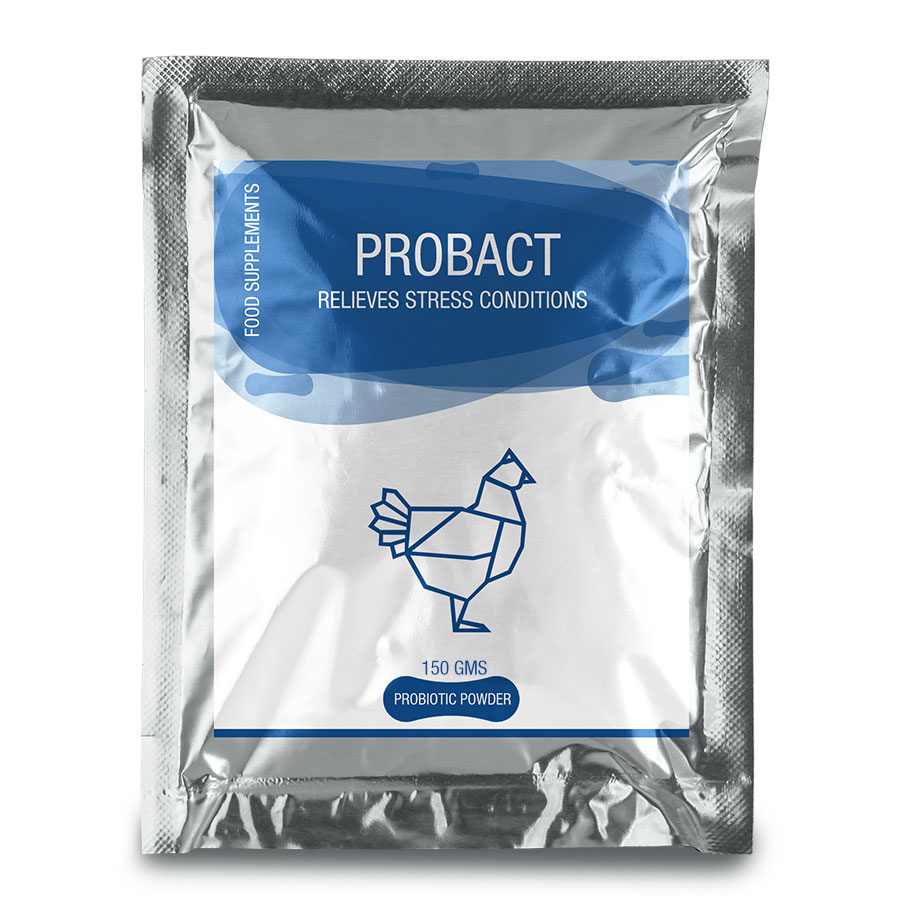 Dosage
150gms / 5000 Birds Broilers from day 1-use in alternate weeks. Use continuously for minimum 7 days in first drinking water.
Packaging
150 gms. per pack 100 units Per Drum