TILENRO
Tilenro can be very useful in treating many cases of CRD /Air Sacculitis. It's intracellular activity and accumulation provides additional support for the body's defense mechanism. It acts synergistically with the host immune system. It has been shown to inhibit in vitro the replication of the Porcine Reproductive and respiratory syndrome virus in alveolar macrophages in a dose dependent fashion.
Contents / Concentration
Each 1 Liter contains :
Tilmicosin : 12.5 %
Enrofloxacin : 10 %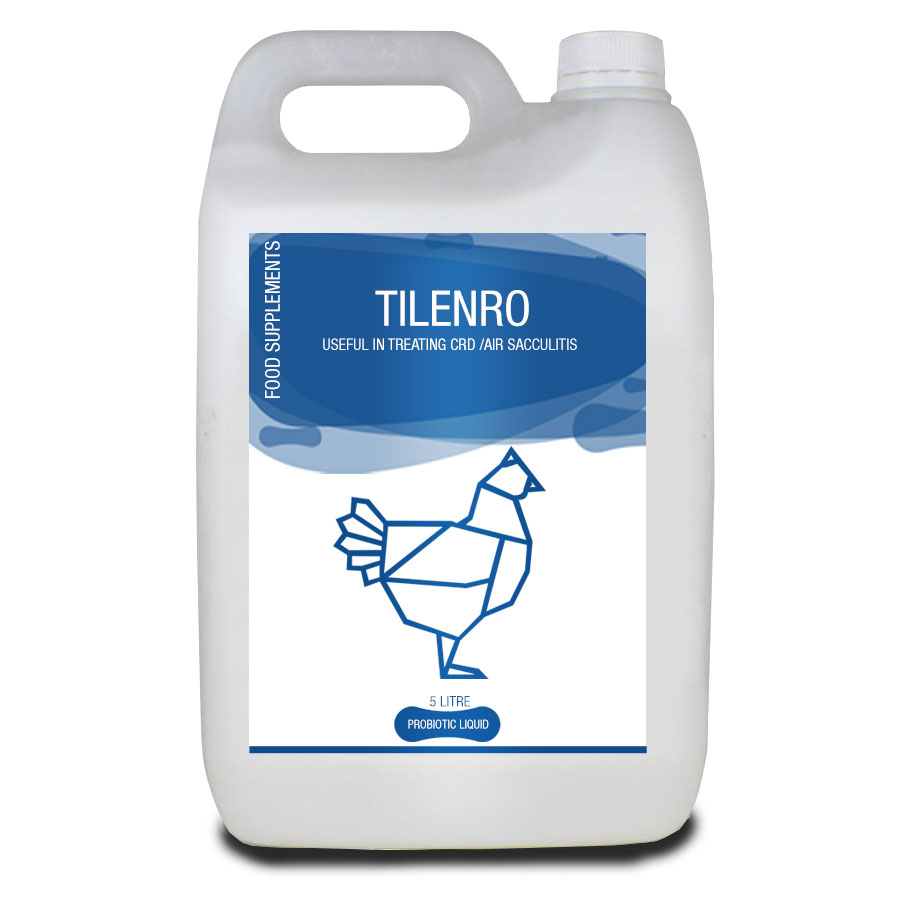 Dosage
Poultry : 0.5 – 1 ml / Ltr of drinking water, 100 ml of Telmoril / 1000 Kg live weight.